Presenting for DogA & Rjukan kommune
16.12.2016 - Tøyen Startup Village, Oslo -Presenting, "Coworking Spaces", for the Norwegian Centre for Design and Architecture (DogA) officials and initiators of a coworking space out in Rjukan. The presentation consisted of a guided tour around Tøyen Startup Village and talk about DogA's initiative, Levende Lokaler.
Presentation & Meeting with DNB Eiendom
15.12.2016 - Tøyen Startup Village, Oslo -Meeting between ICT Norway, Hjellnes Consult, TSV amd DNB Eiendom. Discussions around the theme coworking was brought up as to what impact it may have on existing real estate practices.
05.12.2016 - Postgirobygget, Oslo - Tin was invited over for breakfast to present, "Coworking Spaces" for the head honchos at Entra, a Norwegian real estate company.
Exhibiting at the Oslo Architecture Triennale
27.10.2016 - Arkitektenes Hus, Oslo - Under OAF, we will be exhibiting, Perspectives of Oslo, a joint project by Gerrit Mosebach, Trine-Lise Sonne as project managers, with Tin Phan, Miles Hamaker, and Alis Chetreaneau.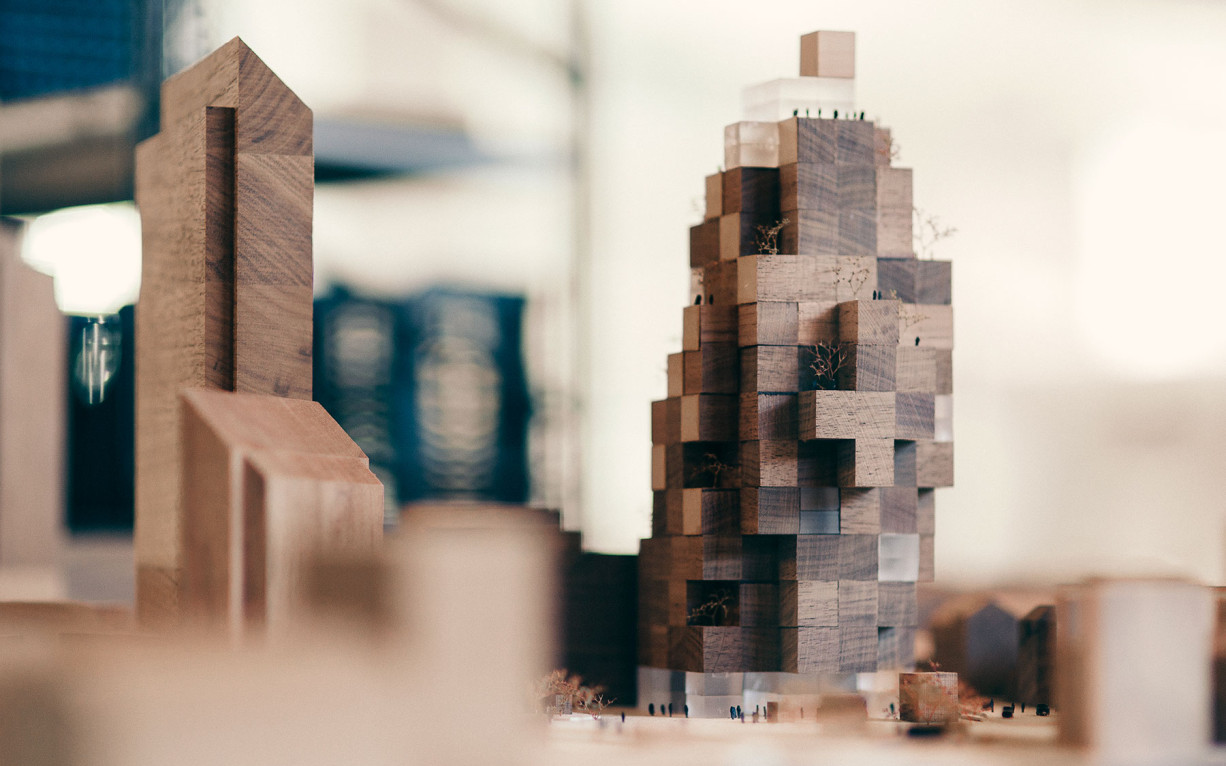 Presenter of the week at Bar Talk
14.10.2016 - Dark Arkitekter, Oslo - Presenting, "The masterpitch, and coworking 2.0". Bar Talk is a session of professional talks within the realm of societal issues, urbanism and architecture. Initiated by Dark Arkitekter.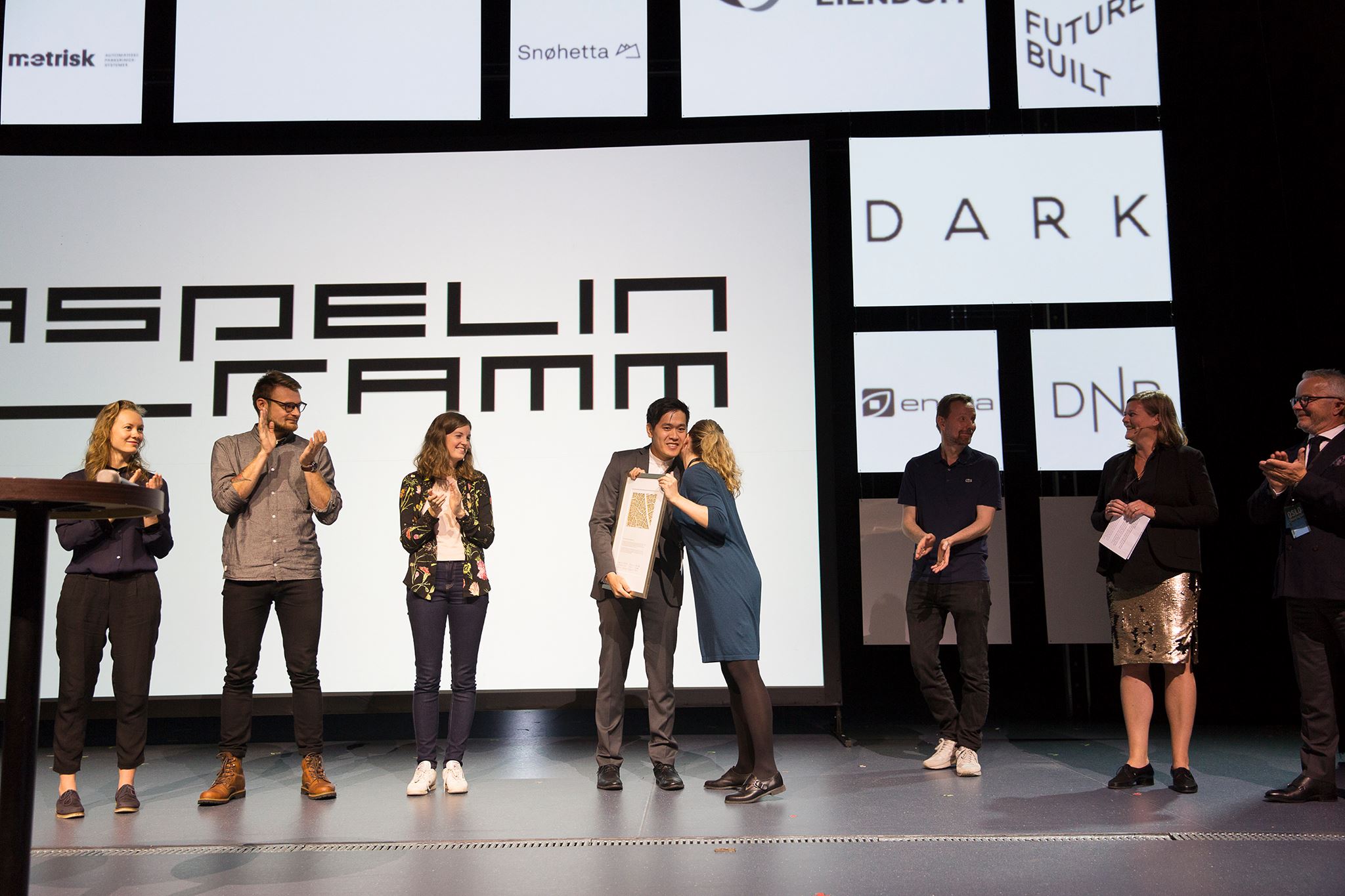 Winner of the Aspelin Ramm Award 2016
28.09.2016 - Folketeateret, Oslo - Against all odds, Tin was chosen as one out of four finalists for the Master Pitch, in tough competition with students all over Norway. Here Tin presented, won, and became the 2nd recipient of the Aspelin Ramm Award for his master thesis, "Coworking Spaces - From Industrial Complexes to the Fourth Industrial Revolution?". The famed Sassia Sasken approached Tin and gave him a firm handshake stating; "It's an honor to be referenced in your master thesis!". The jurors statement:
"An entire real estate and urban development industry, and research community are wondering and excited about how changes in the patterns of how people work and their preferences, not least how young people either on their way in, or at the beginning of their career will affect society. (...) The candidate has captured the essence of the city's current development, and courageously chosen a thesis that in many ways are groundbreaking. We applaud this courage, but more importantly, the precision and critical reflection in the thesis and presentation. Knowledge production and discussion on how we organise and plan for emerging challenges and ideals in the working society has just begun. Tin Phan's master thesis has set this field in motion."
There is only one recognised award given at the Oslo Urban Arena, and the conference is widely considered the biggest platform for urban dicourses in Norway.
Presentation at the Coworking Innovators Jam
17.09.2016 - Tøyen Startup Village, Oslo - Presenting, "An Architectural view on Coworking Spaces", at the pre-launch of Tøyen Startup Village. Other presenters were the Marianne Borgen, mayor of Oslo, Fredrik Winther, managing director of Oslo Business Region etc.
Establishing of Tin's Office & The Commission of a Lifetime - Mesh Expansion!
15.06.2016 - Mesh, Oslo - Tin establishes his office under the moniker, ASSEMBLE! with offices at Mesh. If we rewind 2 weeks back: The office also acquires the coveted top-secret project of Mesh, on of the case studies in his master thesis. On the contrary of what the AHO guest critics felt about his thesis or lack of enthusiasm for it, the Mesh CEO Anders Mjåset & co. sat in the audience and felt otherwise. Within 30 seconds they offered Tin to transform Tordenskiolds gate 2 (9-storey building), and look into other prospects.
Diploma Review - Thesis ahead of its time, or a lazy one, & lack of ingenuity?
02.06.2016 - The Oslo School of Architecture and Design, Oslo - Tin Phan presents,defends and receives his M.Arch. diploma for his master thesis, Coworking Spaces - From industrial complexes to the fourth industrial revolution?
The thesis that would go on to become an award-winning piece of research, and spawn countless of lectures in academic and corporate settings, was met with luke-warm-reviews for its supposedly lack of architectural design and critical thinking, and completely overlooked at the AHO Works exhibition. The International panel consisted of Nikolaus Hirsch, Svein Lund and Martine de Maeseneer. De Maeseneer was especially dissapointed, as she posed the oblivious question to a theoretical assessment; "where is the design project?"